L

atest

V

ideos
Hypnotised by my smoke you wanker become a sucker. Heel sucker. Cum eater!
Hypnotised by those smoking hot lips you wanker have no other choice then to inhale. And beat my poison deep into your brain! You feel it? You feel it stimulating your mind and making you obey my voice! It's good, it's natural, it's the ebst that you can be. Keep your eyes glued on my big round breasts, sniff my pantyhose pussy and start sucking. Quit your manhood. You can be closer to me when you are just my little naughty shoe slut. Inhale more..stare more...you are sucking better and better. You are feeling hotter and hotter. You know you will...You know you can not hold it back...I am so deep into your mind...Cum your brain over my shoes...and lick it back. You don't wanna waste your whole intelligence, don t you?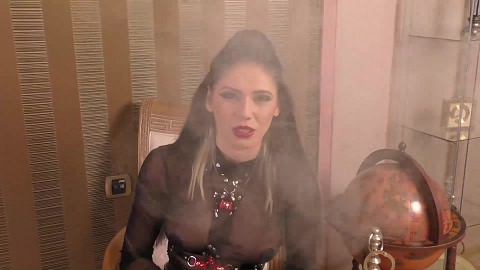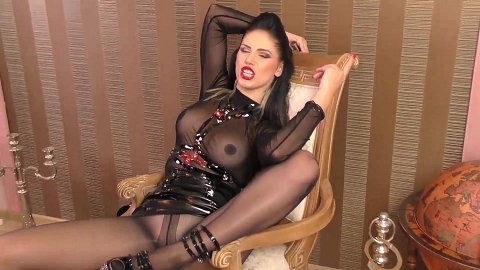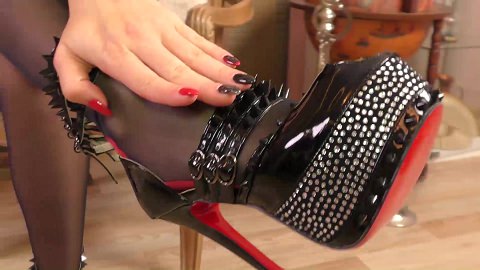 ---
Aroused to Financial Slavery.Sniff.Drink.Wank.Get rinsed dry!
Hey dummy, I can see how desperate you are looking for a perfect looking woman.Your dick must be crying in your pants so step in. Look at how good those shiny leggings and that tight top are hugging my curves! A feast for your weak brain! Get naked, I know what you want! AND I KNOW WHAT I WANT! I want you naked, horny, drinking and sniffing popp3rs for me!Don't be scared, feel good, you come here to feel as good as you can!Do it more...fuck your brain! It sits in front of your pleasure! Beg me...to drain your dick and all those funds! that's gonna make me wet!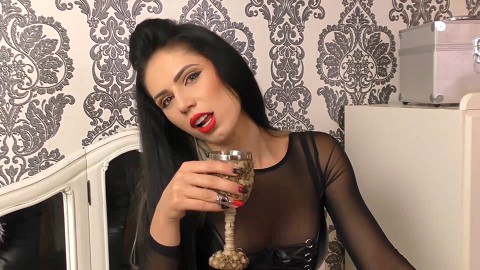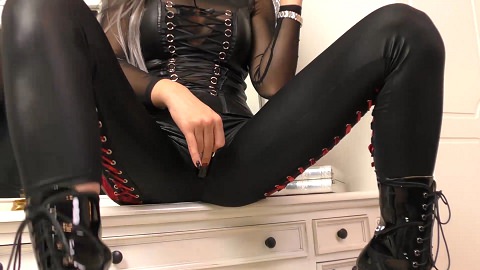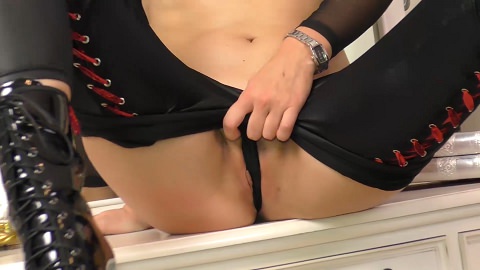 L

atest

P

hotosets
Bewitching witch
You've been always weak for me, always needy, always on the edge waiting for more of my poison shot straight into your nutsy nuts! Now, I want you under my spell. Brain dead, binge on me and never stop. You can not stop. You don't want to stop! You only dream to edge to my perfect high heels, to my endless long legs wrapped in those seamed stockings, to my round big breasts! It's your curse, pet boy! Bow to your witch and beg me to tighten the chains of your submission!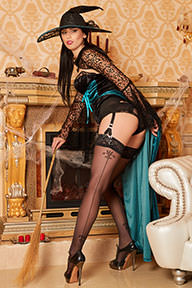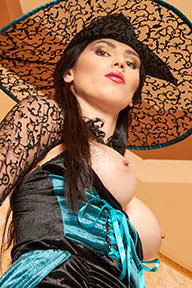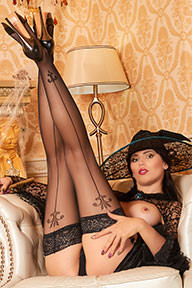 ---
Casadei
Sometimes all it takes is a pair of sexy black pantyhoses and stunning sandals to get me in the mood. Here is how i love to tease catching you in my web of seduction. Stare, droll, wank and submit! You can't get rid of this obsession! Makes your balls ache and press your brain buttons to...stop! Enjoy that mindless pleasure of being at my mercy!